empirica housing market bubble index Q2 2020
empirica developed the bubble index seven years ago to show that there are no bubbles in the German real estate market. In recent years, however, the sub-indices "multiplier" and "price-income ratio" have continued to rise.
In the current data for Q2/2020, the sub-index "housing loans" has now also risen noticeably. As a result, the overall index is rising across the board, both in shrinking and in growing regions, both in rural areas and in the cities.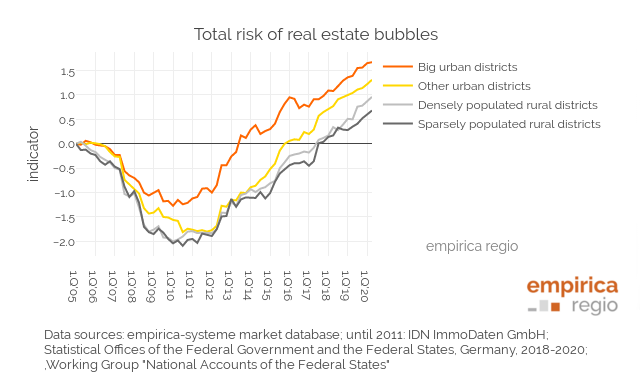 The empirica bubble index is available via our market studio and can also be found in our housing market reports. Further information on the bubble index can be found on the website of empirica.