empirica real estate price index Q2 2020
The current empirica real estate price index shows: Rents and purchase prices in Germany continue to rise. The rates of increase in purchase prices are still significantly higher than the growth in rents.
However Berlin is falling off the grid, because average rents for new buildings are currently stagnating and the average for re-renting existing properties is falling slightly.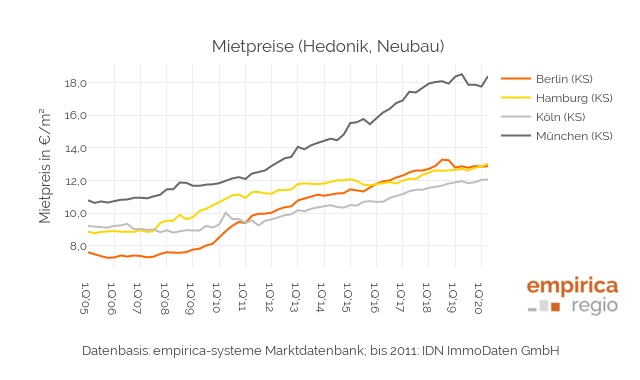 Do you need a quick overview for a district in Germany? Then take a look at our housing market reports. The entire empirica real estate price index for districts as well as aggregated regions and benchmarks (e.g. A and B cities, district types according to population development, rural or urban areas) can be obtained via the empirica regio market studio of empirica regio.
A brief analysis of the current index and further information can be found on the website of empirica.