ZEIT ONLINE: ''The temporary end of the evermore''
empirica regio has prepared a special evaluation of offered rents from early 2019 to mid May 2020 for an article on the Berlin rent cap by ZEIT ONLINE.
You can find the article here (in German). The evaluation shows that since the rent cap came into force at the end of February 2020, rents have fallen by up to 9.5% compared with January 2019, while at the same time the number of weekly advertisements has fallen by up to 40%. There is no connection with the corona crisis, as comparable declines cannot be observed in other metropolitan areas in Germany.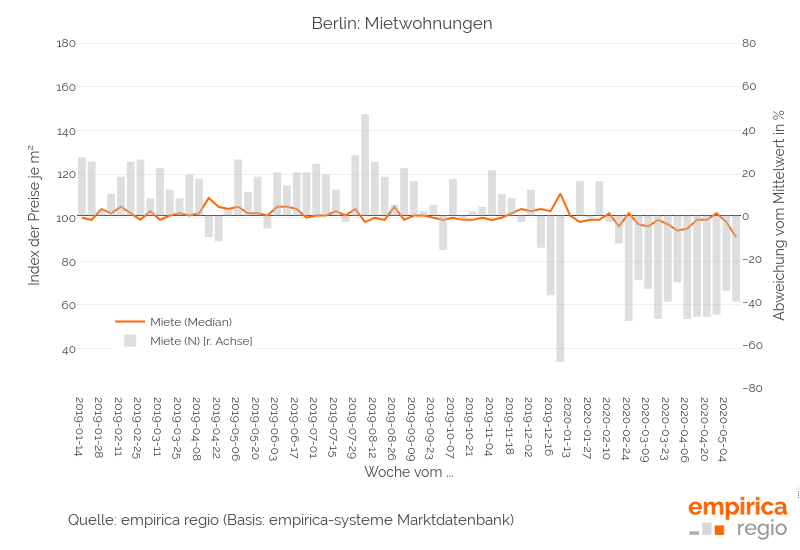 Comparable analyses for purchase and rental prices in selected cities in Germany can be downloaded free of charge from empirica regio GO. To do this, select a variable, click on a circle on the map or select a location using the search function. Then, in addition to further information on the selected region, you will also receive the link to the special evaluation and to our free market report REGIO TO GO. You can change the language to English at the bottom of the page.
For questions regarding the calculation and the data basis, please feel free to contact us contact us.