Housing market data Q4/2022: Rents rise more strongly, purchase prices fall
With Q3/2022, the indices for condominiums as well as detached and semi-detached houses declined on average nationwide for the first time since 2013. In Q4/2022, this new trend continues, with observed purchase prices now falling both in new construction and across all construction years, and in many regions in Germany.
While average purchase prices are falling slightly, the required annuity is rising extremely due to the sharp increase in financing costs. For an average new-build condominium with 80m², the annuity has risen by more than 6,000 euros or about 45 percent from Q4/2021 to Q4/2022. The net annual rent for a comparable new-build flat only increases by about 650 euros in the same period. As a result, the decline in purchase prices is evaporating and financing is becoming increasingly difficult.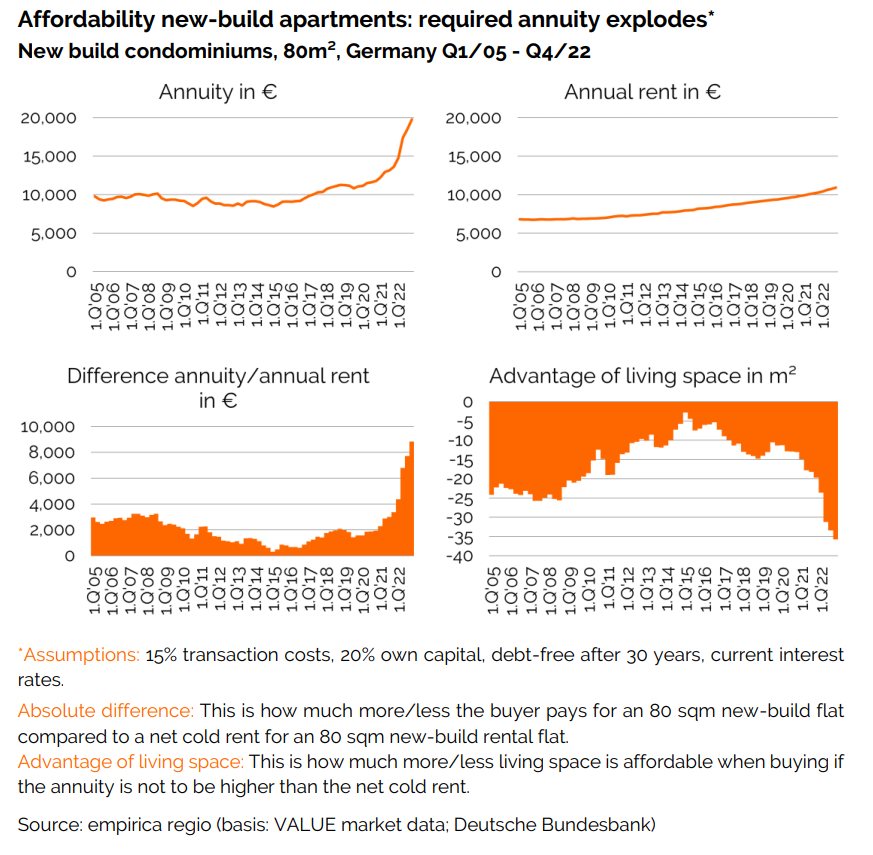 The analysis of the housing market index with the current developments in the rental and purchase price segment can be found on the empirica website.