Housing market data Q3/2022: Rents rise more strongly, purchase prices fall
In the observation of advertised purchase prices, Q3/2022 saw a break in the trend that had already become apparent in Q2. On a nationwide average across all properties, the indices of condominiums and detached and semi-detached houses recorded a decline for the first time since 2013.
The indices for detached and semi-detached houses fell by -1.3%. Purchase prices for condominiums fell by -0.7% compared to the last quarter. Offers for rental flats rose by an average of 1.7% compared to the last quarter.
The price declines are more pronounced in the core cities than in the other types of regions. In the condominium segment, for example, the quarter-on-quarter decline of -1.5% in the urban districts is greater than the average of -0.2% in all districts. The average for the seven A-cities is even -2.0%.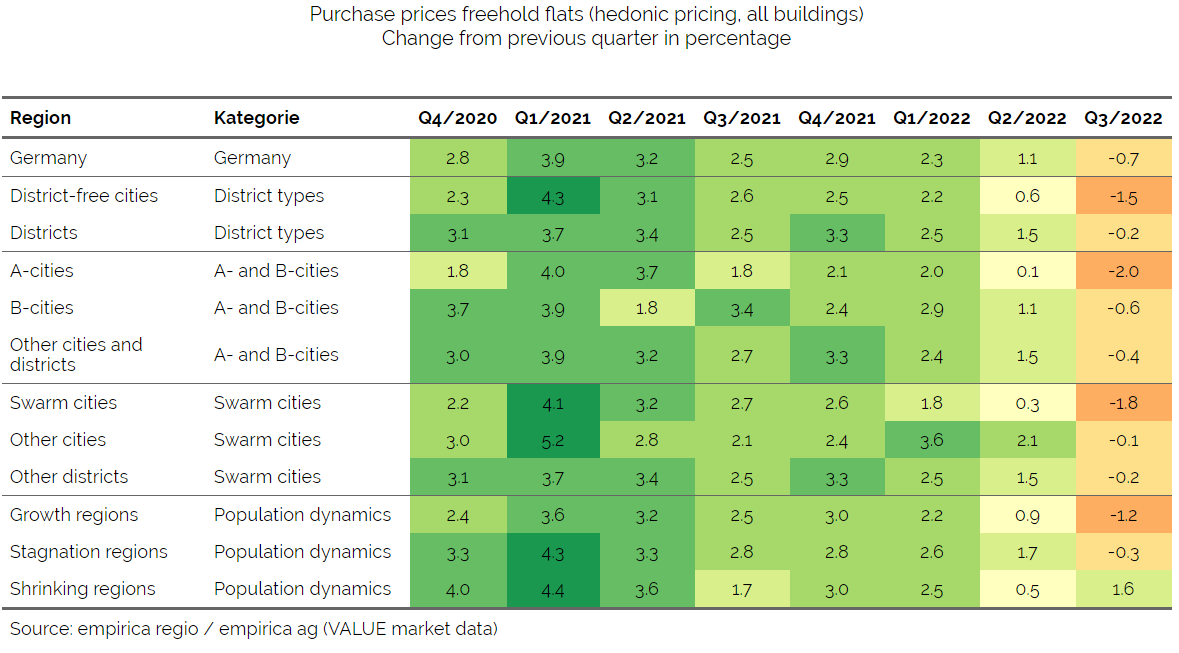 In the rental flat segment, on the other hand, the picture is different. Here, the price increases compared to the previous quarter are highest in the core cities, in the independent cities an average of 2.9%, in the A-cities even 5.1% on average. Here, however, the price increase of 12% in Berlin is particularly noticeable.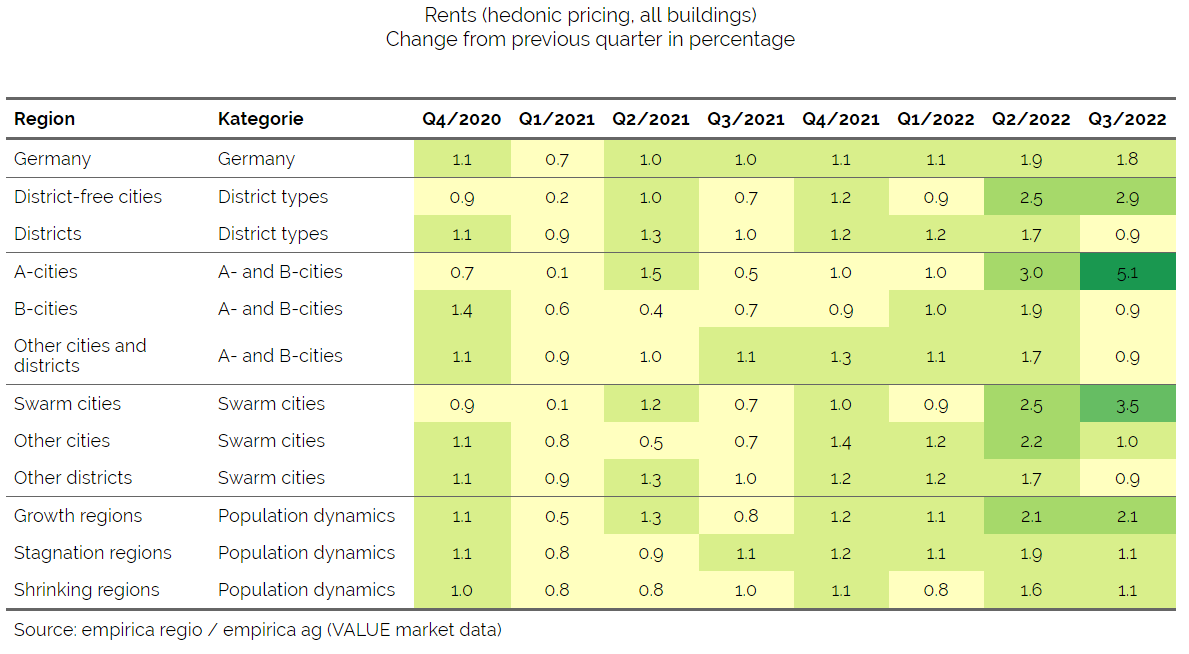 It can be expected that rents will continue to rise until construction costs stagnate and the gap between demand and actual completions in tight markets is closed. Purchase prices, on the other hand, are going down for the first time in a long time, while at the same time more listings for properties for sale can be found online and remain available for longer, according to an analysis of listing data by VALUE. The current analysis on the empirica housing price index can be found on the empirica website.