Market Studio - Autumn Update 2021
With the Autumn Update 2021 we provide several new and revised functions in the empirica regio Market Studio for our customers. The major updates include the new indices for Germany and an analysis tool for correlation analysis.
Many small changes concern additional visualisations (e.g. age pyramid), improve the usability of the application or facilitate the search for certain information.
You don't know our Market Studio yet? Contact us for a test account.
New index time series for trend analyses
All clients with access to the empirica regio Markstudio can now use our indices for Germany. For the entire range of available topics, variables from different data sources and for different time specifications (months, quarters, years) are available and can be visualised in a uniformly prepared graph. In addition to selected indicators from our regional data, we also offer many other variables here, e.g. seasonally adjusted employment and unemployment figures, the consumer price index with selected sub-indices, construction cost indices, turnover developments for the retail and hospitality sectors or current figures on insolvency proceedings. The time series can be presented in uniform index series to make the different indicators comparable. Updates of the new time series are carried out at least once a week, insofar as new data are available.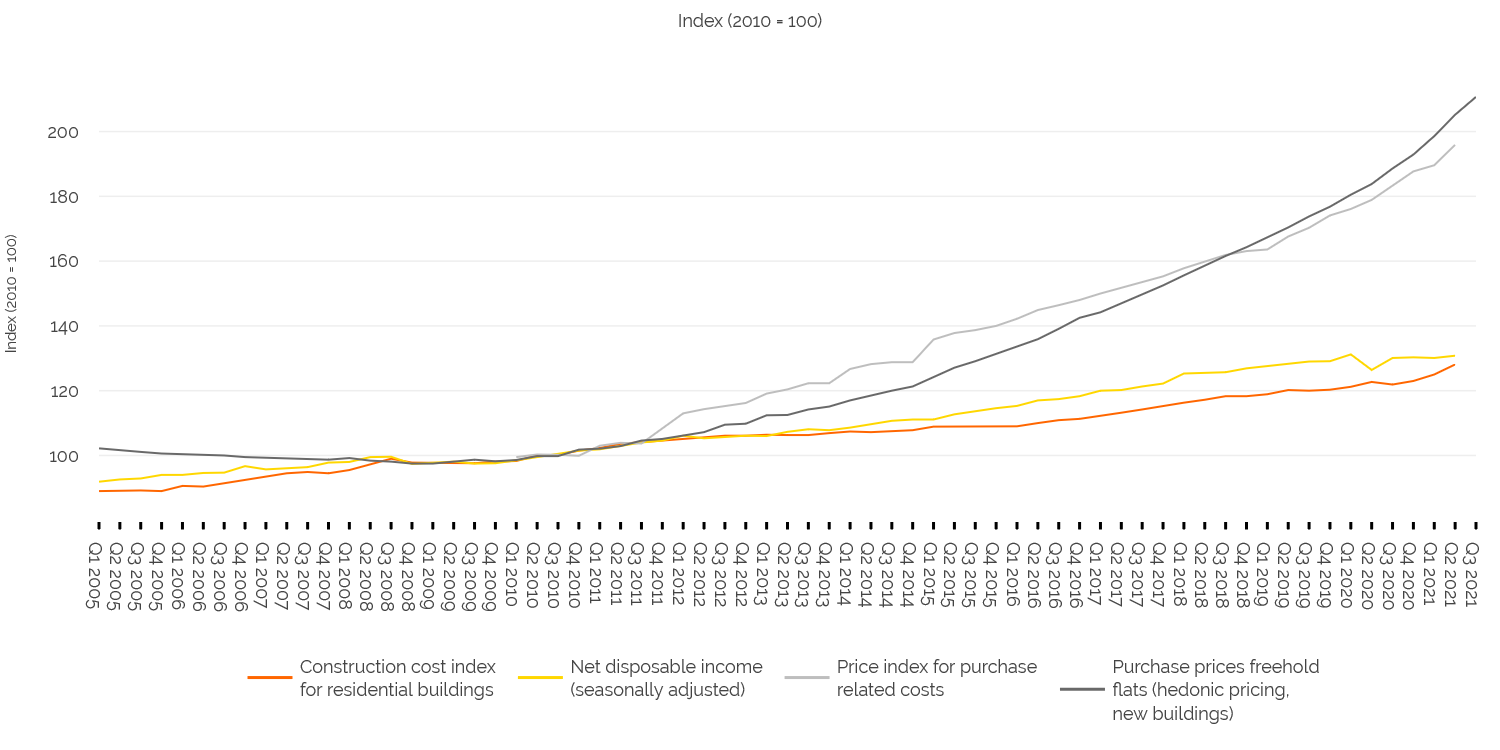 Example graphic, data source: empirica regio (Basis:
VALUE market data
/ until 2011: IDN ImmoDaten GmbH; Deutsche Bundesbank; Statistisches Bundesamt (Destatis), 2018-2021,
dl-de/by-2-0
)
Expansion of the analysis tools to include correlation analyses
Anyone interested in statistical correlations between different variables, especially for calculating rankings in our analysis tool, can combine up to five variables in the new correlation analysis with just a few mouse clicks and check statistical correlations.