New functions in the Market Studio
Over the summer of 2020, the empirica regio market studio has received new functions, e.g. extended map functions, revised reports and additional query functions.
Further updates are already being implemented and are continuously integrated into the market studio. Our goal is to make accessing all relevant data even faster and easier, so that you can go from the login to figures, maps, tables and market reports with just a few clicks. The feedback of our customers influences the development directly.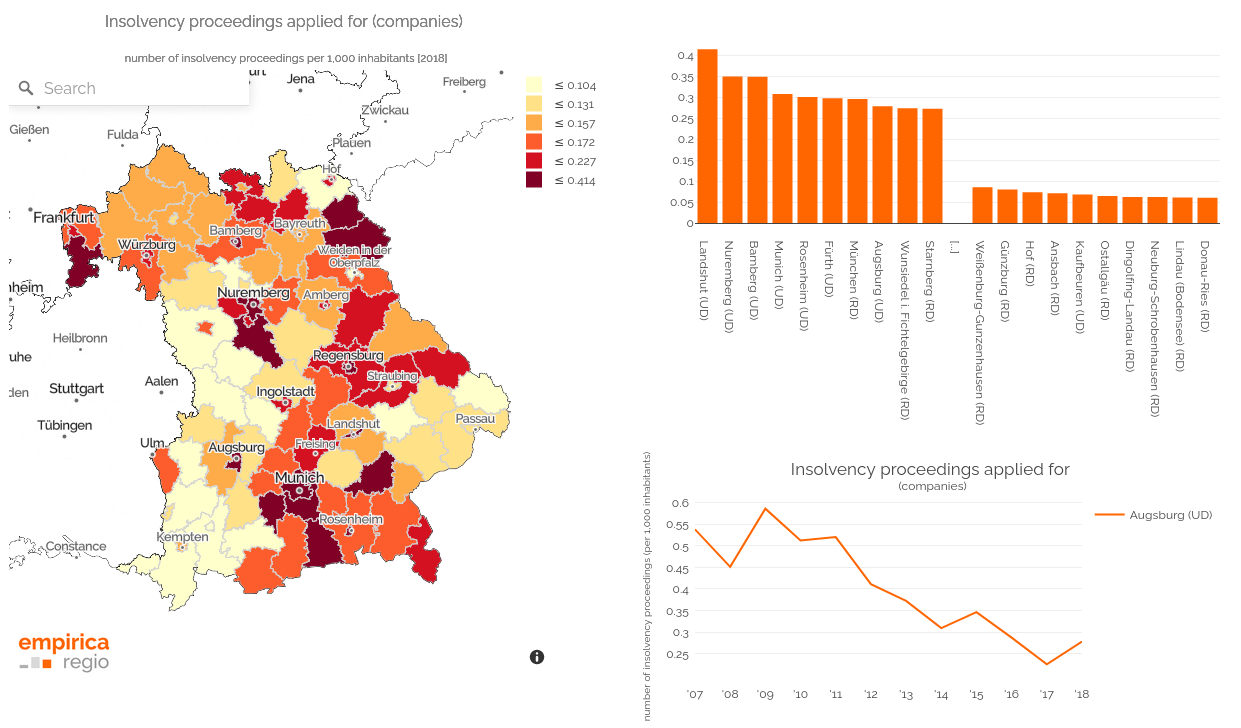 Screenshot: Extended map functions in the empirica regio market studio (example)
For customers who want to access our data even faster we also offer the empirica regio API. This enables efficient data integration using a JSON-based web service and thus direct access to the regional database. With the REST API, individual analyses in your own software environment are easily possible and recurring evaluation routines can be quickly automated.
Research can be so simple. Feel free to contact us.