Housing market data available for Q1/2021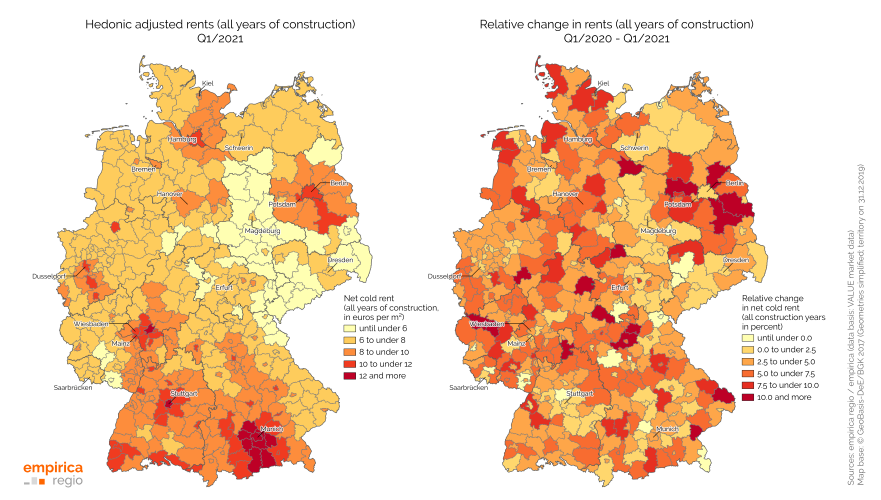 The current empirica housing price index for Q1/2021 is available. The relative development continues as in the previous quarters: rents continue to rise, albeit slowly, and purchase prices continue to increase strongly.
However, as Dr Reiner Braun, chairman of empirica and managing director at empirica regio, points out in the current report on the index, the relative increases in owner-occupied homes are approaching the relative increases in condominiums. He relates this to the higher demand in the surrounding areas of the large cities. In the rental price segment, too, as the following map shows, the highest rates of increase are to be found above all in the surrounding areas of Berlin and in some rather rural districts.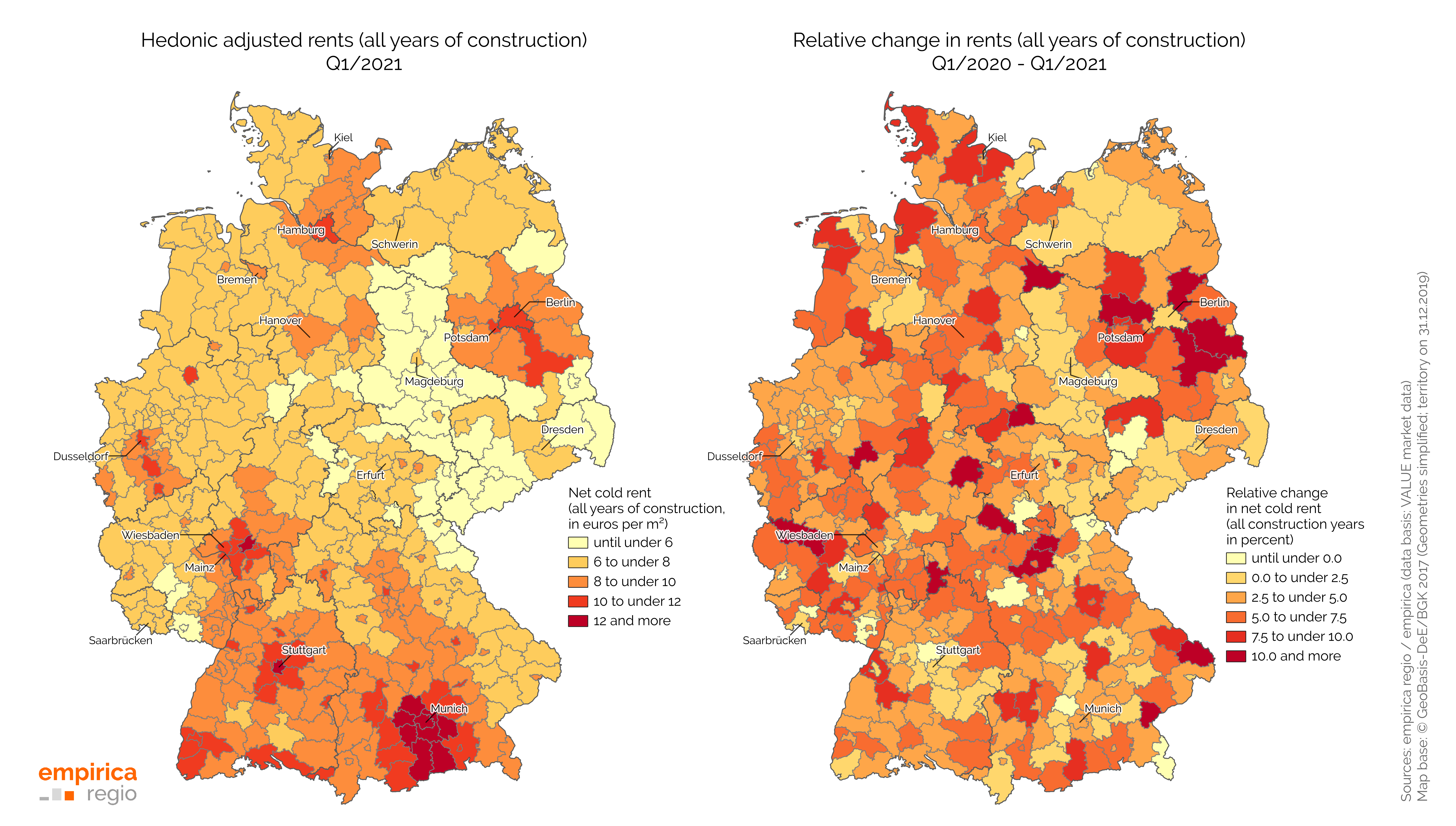 The data basis for our property prices is the VALUE market database, which until recently was called empirica-systeme market database. So it remained the same high-quality database, just under a different name.
Our clients can access the current data of the empirica housing market index via the market studio. The empirica regio Housing Market Reports also contain the latest quarterly data and much more information on the respective region. Further information on the price index can also be found on the website of empirica.