CBRE empirica vacancy index 2019
In Germany, around 600,000 market-active multi-storey apartments were vacant in 2018. However, the regional gap in vacancy rates continues to widen:
reserves in growing regions and in swarm cities continue to decline, contrasting with an increase in vacancies in shrinking regions.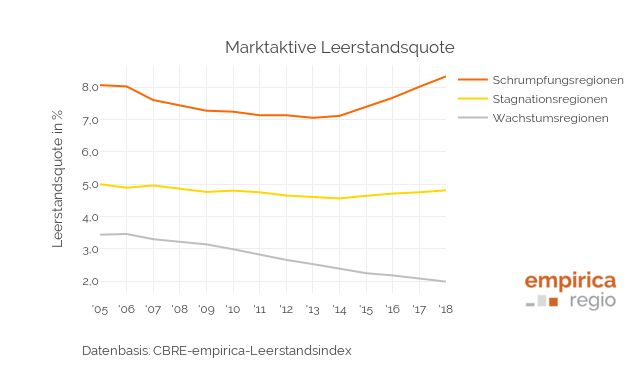 The figures are based on management data from CBRE (approx. 755,000 residential units) and extensive analyses and estimates based on the empirica regional database and the Federal Statistical Office. Further information on the vacancy index can be found on the website of empirica. Also the Süddeutsche Zeitung has dealt with the data and the topic of vacancies this week. At empirica regio you can access the vacancy index and the vacancy forecast within the scope of our data licence.