empirica real estate price index Q3 2019
The rents and purchase prices for the third quarter of 2019 from the empirica real estate price index are available.
While purchase prices continue to rise sharply - across Germany, the purchase prices for condominiums are rising five times faster than rents - the curves for rents in the core cities repeatedly point downwards or stagnate at a high level. Is this a sign of the end of the cycle?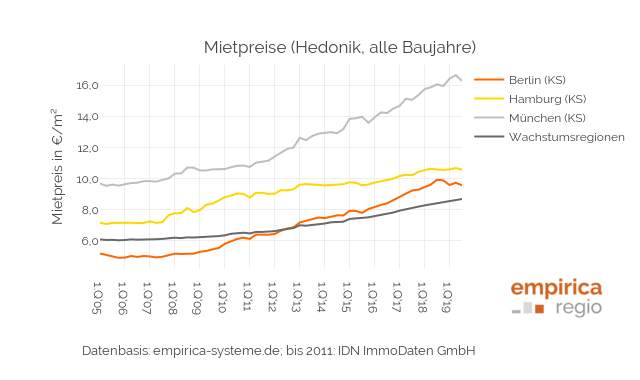 With our analysis tool empirica regio you can analyse the data of the empirica real estate price index in detail and this in the course of time spatially differentiated for different region types and districts. Further information on the current real estate price index can also be found at empirica ag.