ZEIT ONLINE: Rents in Germany
For ZEIT ONLINE empirica regio has prepared a comprehensive analysis of rents between 2012 and 2018. The evaluation was published by ZEIT ONLINE as analysis with interactive maps and is part of the focus topic "Mieten am Limit".
In addition to showing the price level in 2018, the map also shows the price development from 2012 as a diagram. More articles on this topic will be published in the coming days. The articles are available in German.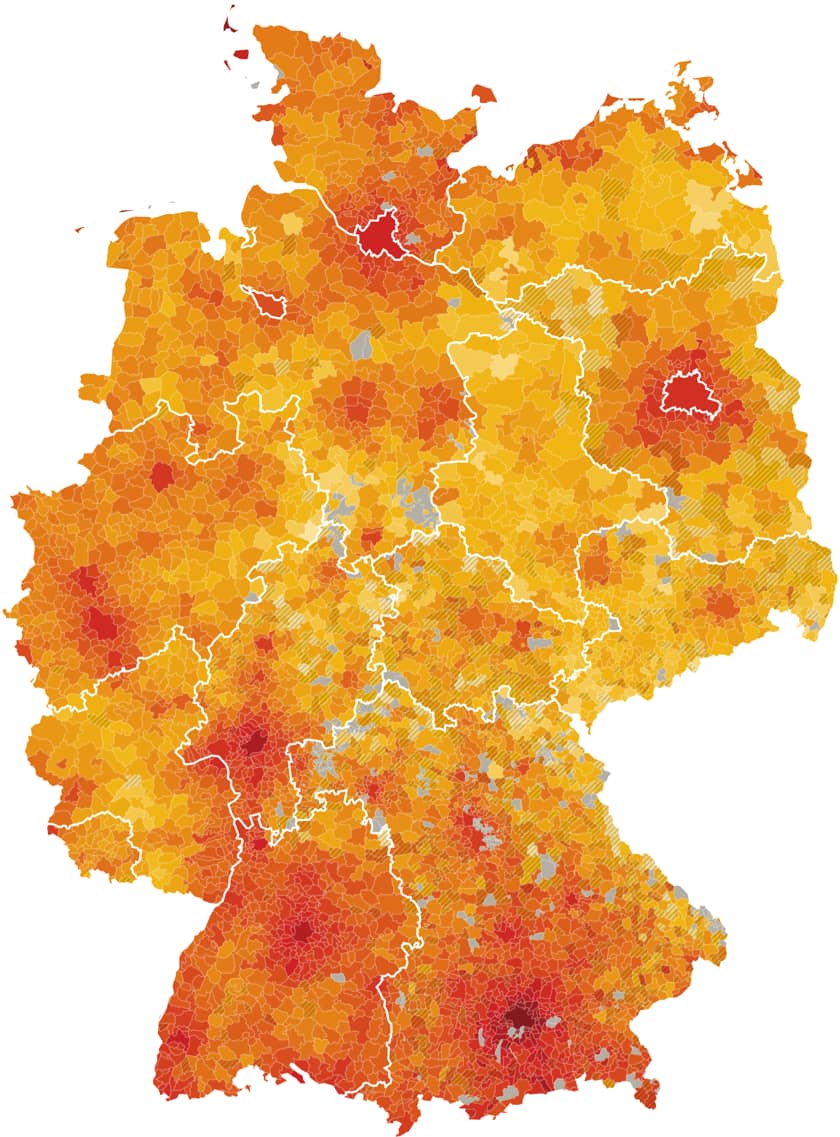 © ZEIT ONLINE
The database for the analysis is the empirica-systeme Market Database. For questions regarding the calculation and the data basis, please contact us.