Housing market data Q3/2023: How long do prices typically fall?
The empirica housing price index continues to show a trend of declining purchase prices for condominiums and single- or two-family houses, while the indices for rental apartments continue to rise. For newly built condominiums, the indices stabilize with an increase of 0.2% compared to the previous quarter. In contrast, the indices for newly built detached and semi-detached houses continue to decline (-0.9%). The increase in newly built rental apartments amounts to 1.2% this quarter.
Current trends mean that owner-occupied housing is becoming more affordable again - leaving aside possible financing costs. However, the question arises as to whether purchase prices have bottomed out, especially in older properties. The rule here is that the more rents and incomes rise, the less purchase prices have to fall.
The current analysis of the empirica real estate price index  (in German) takes a look at the past to answer this question. The last two downturns in the real estate market in Germany spanned six and fifteen years, respectively. The outlook for the current downturn, which has so far lasted only one year, is therefore not promising.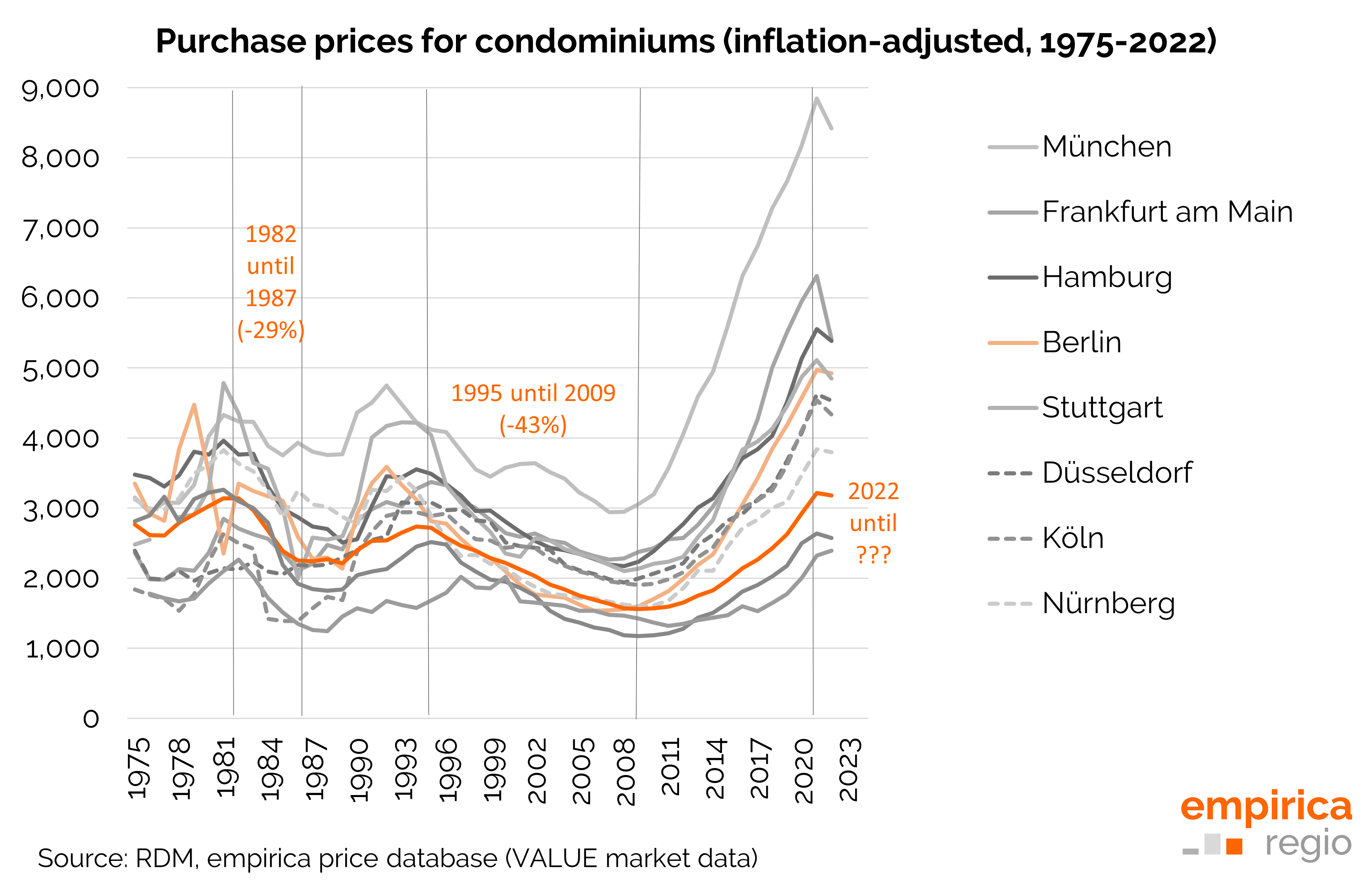 However, the sudden slump in construction and low vacancy rates in high-demand regions suggest a faster recovery. In the noughties, the situation was completely different, with high vacancy rates.