Housing market data Q2/2023:
The last few quarters have shown a noteworthy development on the real estate market. The indices for owner-occupied flats and detached or semi-detached houses have already fallen for the fourth quarter in a row, while rented flats recorded an increase of 1.1% compared to the previous quarter.
It is particularly eye-catching that the indices for detached and semi-detached houses as well as condominiums have fallen again, by 1.5% and 1.6% respectively. Comparing these values with the same quarter of the previous year, it is clear that the decline since the peak in purchase price levels in Q2'22 has been particularly sharp, namely -7.2% for detached and semi-detached houses and -5.5% for condominiums.
The declining trend is also reflected in newly built properties. The indices for condominiums and one- or two-family houses fell slightly again, with flats down 0.4%. This may seem small, but it is the first time since Q1'09 that there has been a negative change compared to the same quarter last year.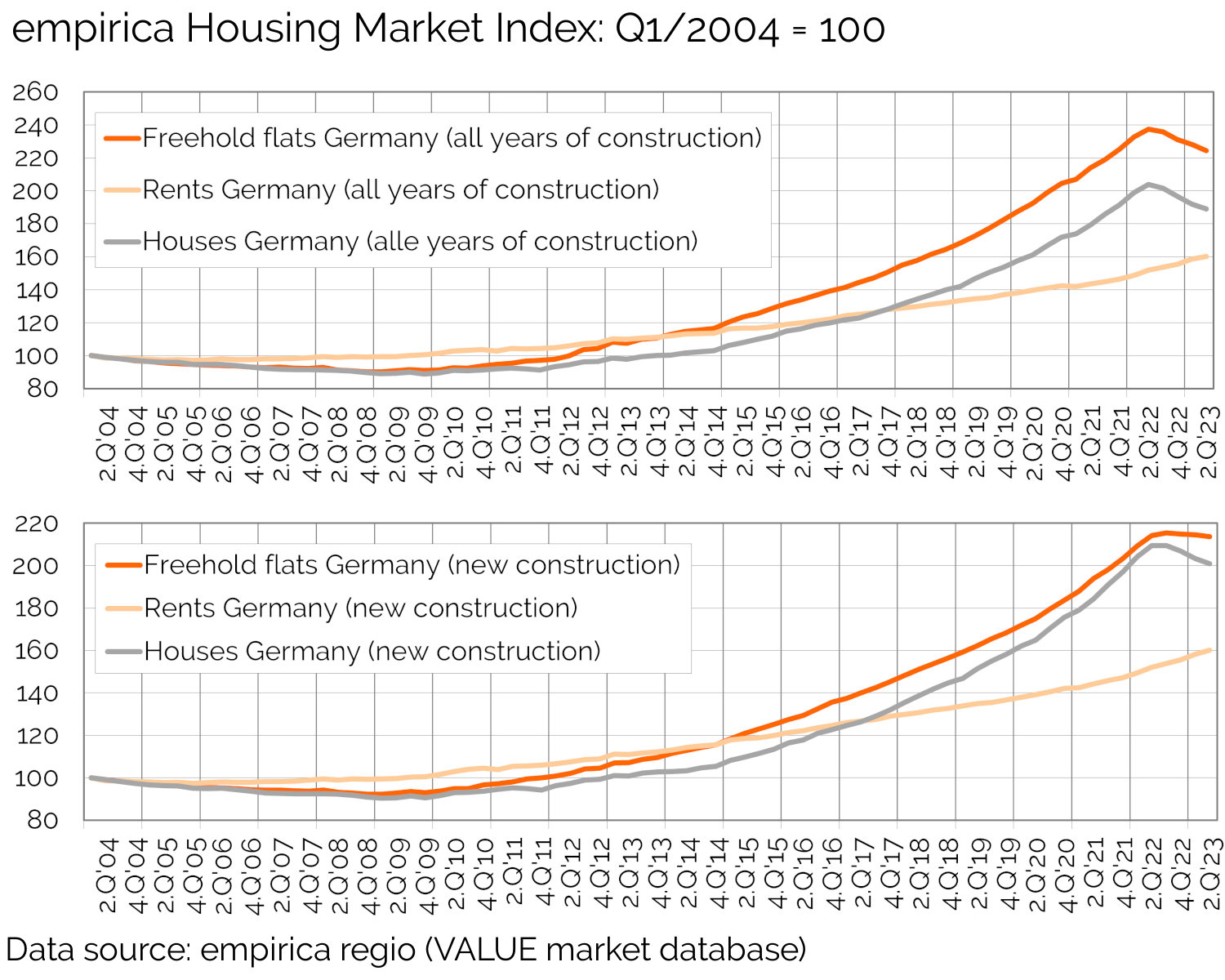 On the other hand, we can see an increase in rental flats, whose index rose by 1.2%. These developments show that the real estate market is in motion and there are interesting changes in the various segments. It remains exciting to see how the situation will develop in the coming quarters.
The analysis of the housing market index with the current developments in the rental and purchase price segment can be found on the empirica website. You can obtain the data from the empirica regio market studio.