Update of the empirica regio website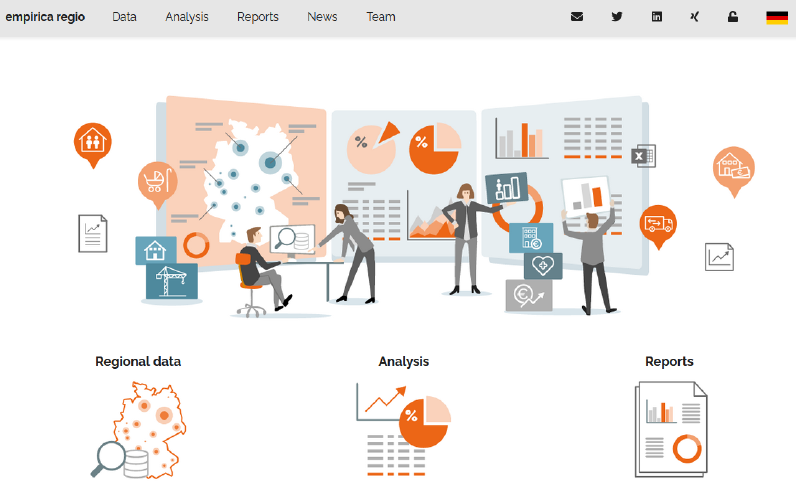 We have updated our website with a new design, clear structure and adapted content.
On our news page we will continue to inform you regularly about new data, analyses and studies. The blog also regularly receives new contributions on selected, current topics. The latest article deals with the current data of the German migration statistics.
The new (and old) graphics were created by Mia Sedding (Indivisual Berlin).
For further information on our range of services, we are of course also available to you personally.
Just contact us.